Homework and Reading
Homework is really important in developing and understanding children's understanding away from school. As well as weekly homework which is set on a Thursday, children are expected to read regularly at home and practice all of their times tables up to 12 x 12 which they should know by the end of Year 4.
Click here to view home learning policy on our policies page.
There are also lots of other ways you can support your child through a range of activities you can do at home which make learning real life and fun e.g. measuring during cooking, writing thank you cards or sending postcards, visiting museums and places of interest and teaching them to tell the time etc.
It is also very important that children have time away from school to joining clubs, take part in sport and exercise and relax and play.
Reading for Pleasure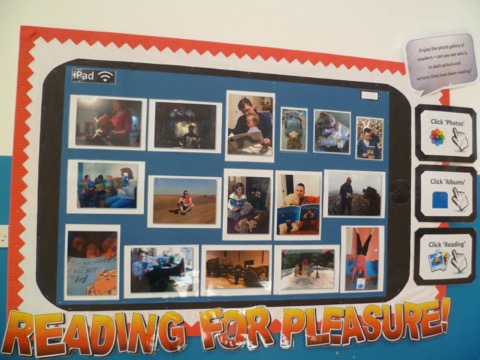 Try to read with your child for 10 to 15 minutes on most school days and let it be an enjoyable shared experience!
Show an interest in whatever they are reading and tell a child unknown words to maintain the flow rather than trying to build them all up from the sounds of the letters. If there are more than 5 unknown words on a page, the book may be too hard for your child to appreciate the story.
Boost your child's confidence with constant praise for even the smallest achievement. Giving a child a book that is too difficult can have the opposite effect to the desired progression. Build up his or her confidence with easier books. The ability to enjoy a story that can be read easily will encourage a child to want to read more, and ever more challenging, books.
Read aloud; it is a great tool for perfecting understanding, improving vocal expression, appreciating punctuation and gaining confidence.
Write a positive comment in your child's school reading/homework diary. This will let your child know that you are interested in their progress and that you value reading. It is also a useful home/school communication tool, so put in any concerns you may have too.
Talk to your child about their book, about the pictures, the characters, how they think the story will end, their favourite part. This will demonstrate their understanding and will help them to develop good comprehension skills.
Children of all ages love to listen to someone else reading to them, switch roles occasionally!
For more information about your child's Year group please see the relevant leaflet below:
Guided Reading
Model reading stories
Visit the library and encourage your child to choose a book
Read together in a comfortable, relaxed environment encouraging use of strategies
Give your child time to work out a tricky word / question themselves
Ask comprehension questions as your child reads
Reading should be a positive experience and not a chore!
Examples of question prompts when reading with your child:
What does … mean?
What happened at … ?
Which word or phrase told you that … ?
Describe …
Where did … go ?
Which paragraph tells you … ?
How did … ?
Why did … ?
What is the purpose of … ?
Why did the author choose to … ?
Why does the author use … ?
How did you know … ?
How do you feel about … happening?
Which character did you like best? Why?
What do you think might happen next?
What could be an alternative ending?
How should that word be read?
What technique is the author using?
Give two pieces of evidence that …
Where else have you seen this?