Admissions and Information for Reception Classes September 2024
The school is pleased to announce our dates of tours for prospective parents.
We will be hosting small tours with the Headteacher in the school day limited to 15 places and one open evening where parents and children can explore the school and join in with some activities led by our teachers.
These can be booked through our school office on 01275 843360.
The daytime tours are information sessions for parents. We encourage adults to attend these sessions without children to get the most out of the opportunity for themselves and the rest of the party.
We would welcome parents and children to attend the open evening so that you all get the opportunity to experience life at Portishead Primary!
School tours with the headteacher- please call to book on.
Weds 13th Sep 2pm
Weds 20th Sep 2pm
Tues 26th Sep 2pm
Friday 6th Oct 9:30am
Tues 10th Oct 9:30am
Thurs 9th Nov 2pm
Tues 21st Nov 2pm
WEDNESDAY 18TH OCTOBER Open evening- All welcome. No need to book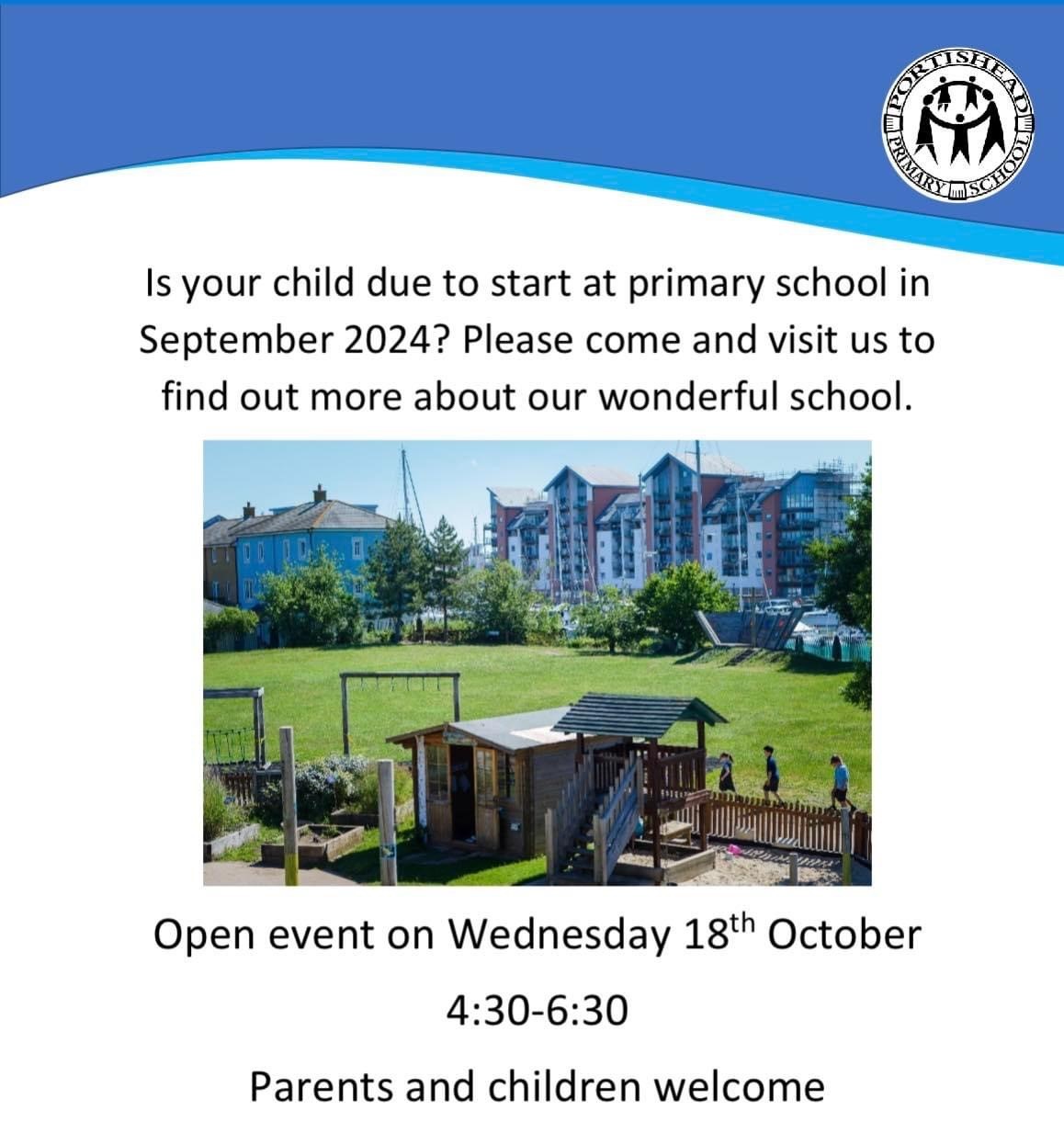 If you are unable to visit the school, please click on the attachments below and watch this video to view important information.
You can also find some useful information about the school by browsing through our website.
For information on applying for a place in September please click the link below to access the North Somerset Admissions webpage.
https://www.n-somerset.gov.uk/my-services/schools-learning/school-admissions/applying-school-place